Report: Gronkowski to weigh retirement again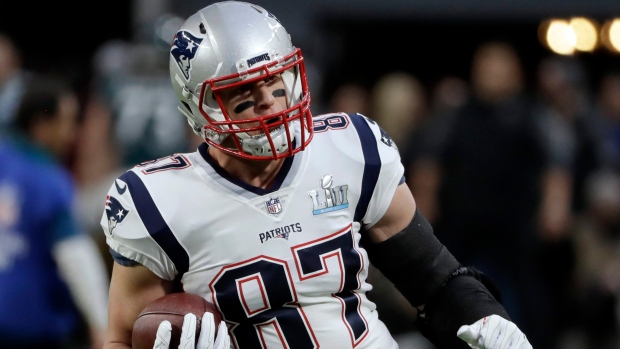 It looks like Rob Gronkowski will consider retirement again this off-season according to the NFL Network's Ian Rapoport.
But this time he might walk away for good.
Rapoport notes that Gronkowski took "many months" following the 2017 season to decide his fate and while he ultimately made the decision to return, some people close to him believe he might go the other way this time around.
The 29-year-old had his worst statistical season since his rookie year in 2018, catching just three touchdowns for 682 yards in 13 games. Rapoport adds that he dealt with ankle and back injuries during the season and stopped demanding double teams in coverage like he has for most of his career.
Gronkowski previously said that he would not catch passes from another quarterback not named Tom Brady. It was revealed that New England Patriots and Detroit Lions nearly completed a deal last off-season to send Gronkowski to the Motor City and multiple reports indicate he would have retired rather than accept the deal.
He is feeling physically good entering Sunday's matchup with the Los Angeles Chargers, but those close to him told Rapoport that this season has taken an emotional toll on him.
Over nine NFL seasons, Gronkowski has 7,861 yards and 79 touchdowns. He trails only Antonio Gates (116) on the all-time list of TD receptions by a tight end and sits tied with Harold Carmichael and Charley Taylor for 28th in history among pass catchers.
The Pats will host the Chargers in the divisional round Sunday afternoon with the winner travelling to Kansas City to take on the Chiefs in the AFC Championship game.