Report: Habs make offer to blueliner Streit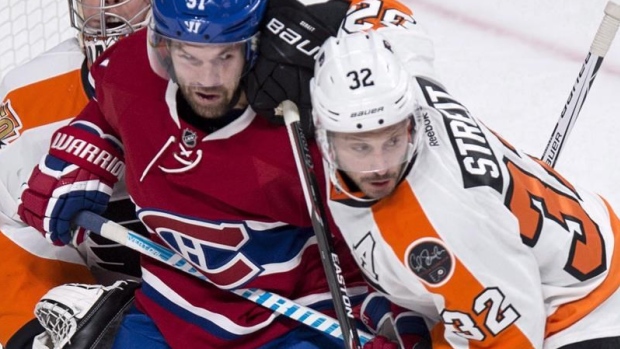 The Montreal Canadiens could be reunited with a veteran defenceman, but it might not be Andrei Markov.
According to Marc De Foy of Le Journal de Montreal, the team has made a one-year, $1.5 million offer to former Canadiens blueliner Mark Streit.
Streit, who - according to De Foy - the Habs tried to acquire at the trade deadline in March - began his 11-year career with the Canadiens, tallying a career-hight 62 points in 2007-08. The 39-year-old also played with the New York Islanders and Philadelphia Flyers before being traded to Pittsburgh last spring.
He played 19 regular season games and three postseason games with the Penguins, helping the team win the Stanley Cup.
In 68 regular season games last season, he scored six goals and tallied 27 points. He has 96 goals and 434 points in 784 career NHL games.