Report: Hossa cleared for LTIR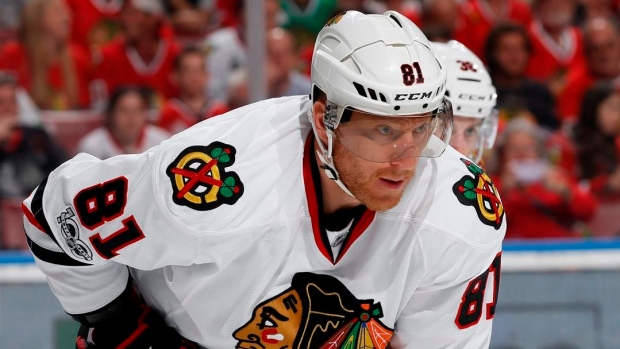 The Chicago Blackhawks appear to have officially cleared $5.275 million in cap space.
According to Scott Powers of the Athletic, Marian Hossa failed his independent physical and the Chicago Blackhawks have been cleared to put him on long-term injured reserve.
The Blackhawks announced in June Hossa would miss the entire 2017-18 season due to the side effects of medication to treat a skin disorder.
Hossa is one of two players - along with Toronto Maple Leafs forward Joffrey Lupul - the NHL requested undergo an independent medical evaluation in order to be placed on long-term reserve.
The 38-year-old scored 26 goals and tallied 45 points in 73 games this season. He is signed through 2020-21 at a cap hit of $5.275 million, though his actual salary for each of the next four seasons sits at $1 million.
Shelving Hossa's cap hit will leave the Blackhawks with roughly $4 million in cap space for this season. The team is expected to sign defenceman Cody Franson this week. Franson spent training camp with the Blackhawks on a professional tryout contract. He made $3.325 million with the Buffalo Sabres last season.
In total, Hossa has played 1,309 NHL games, recording 525 goals and 1,134 points. He is a three-time Stanley Cup Champion and sits fourth among active players in both goals and points.