Report: Jaguars' Fournette not practising Wednesday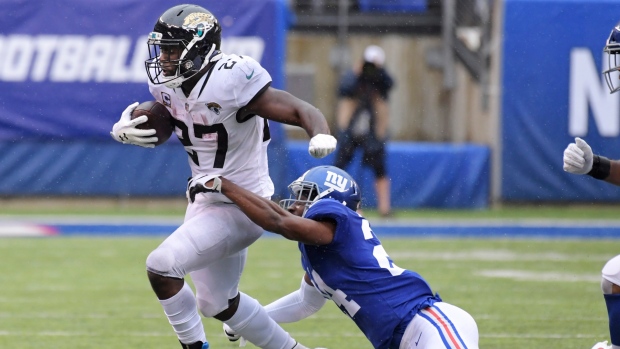 Jacksonville Jaguars running back Leonard Fournette is not expected to practice Wednesday as the team begins their preparations for the New England Patriots Sunday, according to a report from NFL Network's Ian Rapoport.
Fournette is dealing with what the team is calling a minor hamstring injury suffered in Week 1 against the New York Giants.
The sophomore had nine rushes for 41 yards and three receptions for 14 yards.
TJ Yeldon, who will likely get the start Sunday if Fournette is not ready to go, finished Week 1 with 14 carries for 51 yards and three receptions for 18 yards and a touchdown.