Report: Jays, Stroman file arb. numbers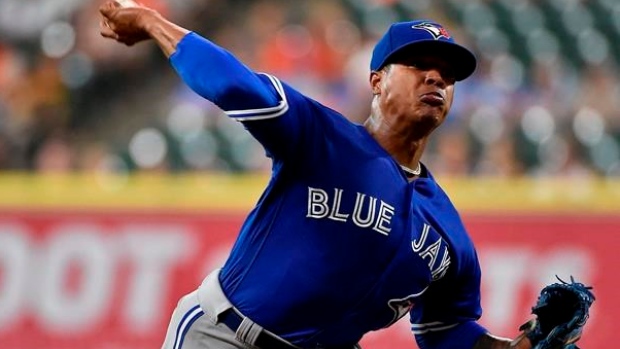 The Toronto Blue Jays and starting pitcher Marcus Stroman filed their arbitration numbers Friday, with the Jays filing at $3.1 million and Stroman filing at $3.4 million, according to a report from MLB.com's Gregor Chisholm.
The Jays and Stroman can still settle ahead of the arbitration hearing.
The 25-year-old Stroman finished with a 9-10 record, a 4.37 earned run average and 166 strikeouts in 32 starts last season.
For his career, Stroman has a 3.91 ERA and 295 strikeouts in 361.2 innings pitched.