Blue Jays' Stroman wins arbitration case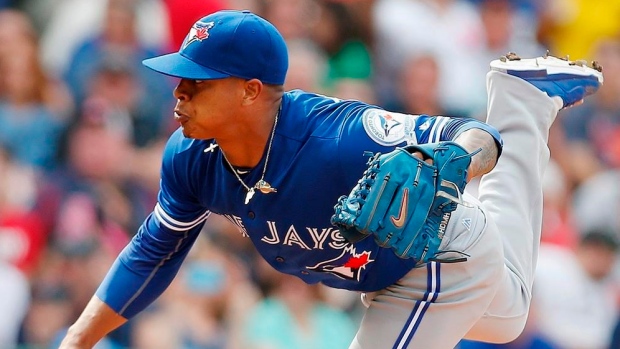 Toronto Blue Jays starter Marcus Stroman has won his arbitration case against the team according to Jon Heyman of MLB Network.
Stroman, who tweeted he won his case, will earn $3.4 million this season as opposed to the $3.1 million proposed by the team.
In 2016, Stroman posted a 9-10 record with a 4.37 ERA in 204 innings with 166 strikeouts and 54 walks.
The 25-year-old was selected in the first round, 22nd overall, of the 2012 amateur draft.