Report: Jays unlikely to trade P Happ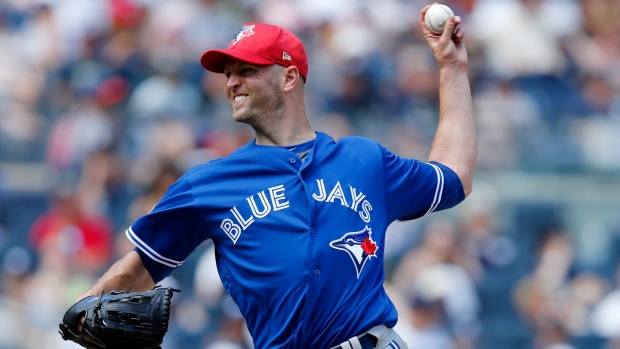 Toronto Blue Jays starter J.A. Happ's name has come up in many trade rumours as the MLB trade deadline approaches, but Ken Rosenthal of Fox Sports reports that the team is highly unlikely to deal the Southpaw.
According to the report, the Milwaukee Brewers and other teams have shown interest in the 34-year-old.
Happ is in the second year of his second tour with the Blue Jays after rejoining the team prior to the 2016 season. In 11 games this season, all starts, the Peru, Illinois native is 3-6 with a 3.54 ERA in 61 innings.
Last season the lefty won a career high 20 games and also tossed a personal best 195 innings.
Happ was selected in the third round of the MLB Draft by the Philadelphia Phillies and has also pitched for the Houston Astros, Seattle Mariners and Pittsburgh Pirates over the course of an 11-year career.
His first stint with the Blue Jays ran from 2012 to the 2015 trade that sent him to the Mariners for Canadian outfielder Michael Saunders.