Report: Jeter-Sherman to add runner-up to group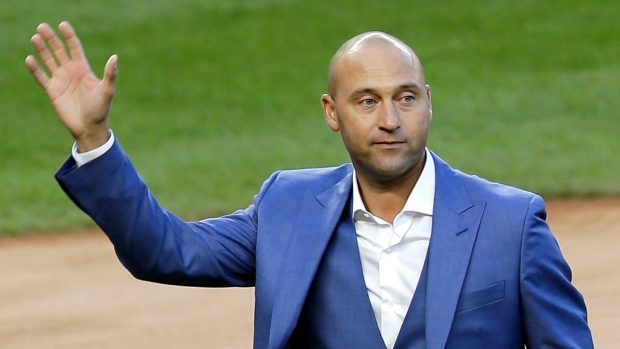 A group headlined by Derek Jeter and venture capitalist Bruce Sherman won the bid to become the next owners of the Miami Marlins Friday and it now looks like they'll be getting a new business partner.
The runner-up for the bid, Miami-based businessman Jorge Mas, will join the Jeter-Sherman group according to Jon Heyman of FanRag Sports.
Heyman reports that Mas could invest up to $300 million, giving him a significant share within the franchise. However, Sherman will be designated as the control person.
The Marlins were sold for $1.2 billion by owner Jeffrey Loria.
Jeter invested $25 million and is expected to take on the role of team president or CEO.