Report: Jones halts Goodell extension talks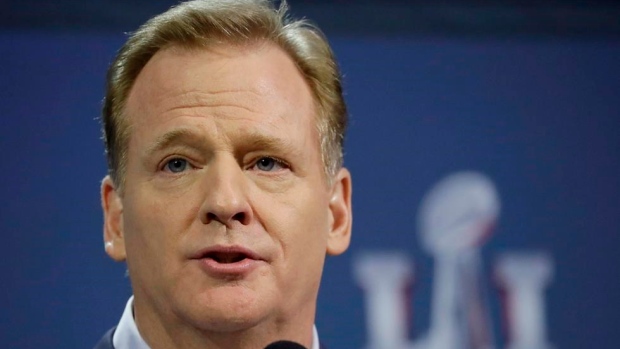 The five-year extension that was reportedly imminent for National Football League commissioner Roger Goodell in late August has yet to be officially confirmed and we may now know why.
ESPN's Adam Schefter, along with Chris Mortensen, reported on NFL Sunday Countdown that Dallas Cowboys owner Jerry Jones has yet to sign off on the renewal and talks have come to a halt.
"If not for Jerry," a source told Mortensen, "this deal would be done."
Jones's reticence to conclude negotiations could be a direct result of the league's decision to suspend Cowboys running back Ezekiel Elliott. Elliott was suspended for six games in late August for a violation of the league's personal conduct policy in relation to a domestic abuse investigation. Last week, a federal judge blocked the suspension and Elliott is currently free to play as the NFL appeals the decision.
Goodell has been in the commissioner's office since 2006.
Mortensen reports a more concrete term proposal for Goodell could come this week at the compensation committee's conference call on Wednesday, but no contract appears to be imminent.