Report: Kanter released in Romania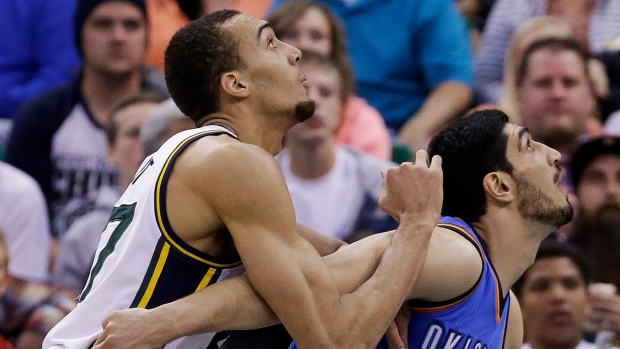 Oklahoma City Thunder forward Enes Kanter has been released from a Romanian airport and is en route to London, The New York Times confirms.
Kanter had been detained in Bucharest following the cancellation of his passport by the Turkish embassy, the Oklahoma City Thunder forward said earlier Saturday on Twitter.
"Today at around 1 p.m. local time an individual arrived from Frankfurt," Fabian Badila, a Romanian border police spokesperson, told the Times. "My colleagues established that his travel documents weren't valid, that they had been canceled by his home country, so he wasn't allowed to enter the country. At around 5 p.m., he left the airport on a flight to London. While he was at the airport he wasn't detained or locked up, he was allowed to wander around, but he couldn't enter the country."
Kanter, who is celebrating his 25th birthday on Saturday, is in the midst of his Enes Kanter Light Foundation world tour and arrived in Bucharest (via Frankfurt) from Jakarta, Indonesia.
"The reason behind it is just, of course, my political views," Kanter said in a video. "And the guy who did it is Recep Tayyip Erdogan, the president of Turkey."
Kanter has been an outspoken critic of Erdogan and supports Fethullah Gulen, an Islamic cleric and opponent of Erdogan, currently living in the United States. Erdogan was in the U.S. last week, where his security detail clashed with protestors in Washington, D.C.
"He's attacked people in Washington. He's a bad, bad man," Kanter said in the video. "He is a dictator, and he's the Hitler of our century. I will keep you posted guys, but just pray for us, and I'll tell you guys what's going on."
Kanter has not taken to social media to update his status.