Report: Kings prospect faces 12 domestic-related assault charges
Los Angeles Kings goaltending prospect Patrik Bartosak has been charged with second-degree felony domestic assault for strangling his girlfriend, according to a New Hampshire newspaper.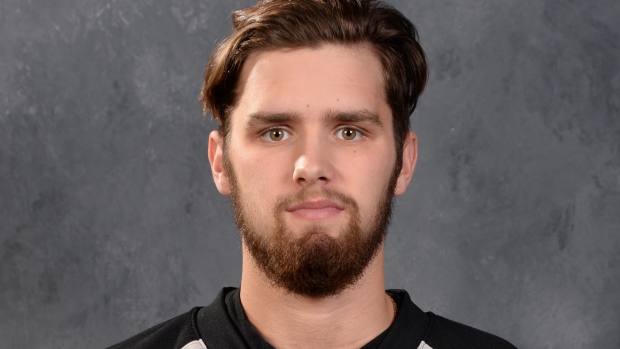 Los Angeles Kings goaltending prospect Patrik Bartosak is facing 12 domestic-related charges in connection with an alleged assault on his girlfriend Monday afternoon, according to a New Hampshire newspaper report.
Bartosak, 22, is a native of the Czech Republic who has played in the AHL the last two seasons. According to the report in the New Hampshire Union Leader, Bartosak allegedly punched, choked and slapped his girlfriend. He is also facing threatening and stalking charges.
"This is a very serious matter and these allegations represent a type of behavior we do not stand for," the Kings said in a statement Tuesday afternoon. "We will continue to gather information and comment further when appropriate."
The report comes two months after Kings general manager Dean Lombardi vowed to make changes to the Kings' internal program and player education in the wake of three arrests during the 2014-15 season. The team hired former player Brantt Myhres in September as a "player assistance director" to help work with the team as part of their new "Conduct Awareness Training Initiatives."
A Kings spokesman confirmed Tuesday that Bartosak and all of Los Angeles' minor league prospects participated in the off-ice initiatives implemented by Lombardi in September during training camp.
The Kings said they will have no further comment on the matter.
Kings defenceman Slava Voynov was arrested for domestic violence in 2014, while former players Jarret Stoll and Mike Richards, were charged with alleged possession of controlled substances in Las Vegas and Manitoba in 2015.