Report: Leafs to pair Rielly with Hainsey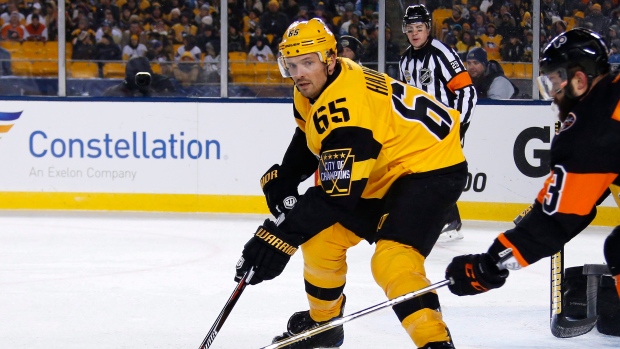 Toronto Maple Leafs head coach Mike Babcock appears to have set his top four for the upcoming season, and free agent signee Ron Hainsey is a part of it.
According to Dave McCarthy of NHL.com, Babcock said he plans to pair Hainsey with Morgan Rielly and use Jake Gardiner and Nikita Zaitsev as a paring.
Rielly saw time with Zaitsev, Matt Hunwick and Connor Carrick, among others, on the Maple Leafs' blue line last season. He ranked first on the team in average ice time, posting 22:10 per night over 76 games.
Hainsey was signed to a two-year, $6 million contract on July 1, joining Dominic Moore and Patrick Marleau as veteran off-season additions by the Leafs.
The 36-year-old spent last season with the Carolina Hurricanes before being traded to the Pittsburgh Penguins at the trade deadline for a second-round pick and a prospect. He averaged 22:20 of ice time per contest in 56 games with the Hurricanes, before seeing a dip to 21:00 in 16 regular-season games with Pittsburgh.
Hainsey averaged 21:07 of ice time per game in the postseason and posted two goals and eight points as the Penguins won the Stanley Cup.
With the top-four set, Alexey Marchenko, Martin Marincin and Connor Carrick will be left to battle with prospects in camp to form the team's bottom pairing.
Hunwick, who paired with Rielly for much of the Leafs' playoff series against the Washington Capitals, signed a three-year deal with the Penguins on July 1.