Report: Lightning contact ex-KHLer Zaripov
TSN.ca with Canadian Press files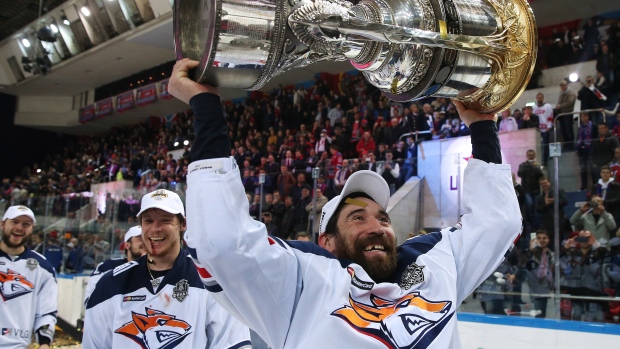 The Tampa Bay Lightning are among the teams who have contacted free-agent Danis Zaripov, according to Joe Smith of the Tampa Bay Times.
Zaripov, who left the KHL after a two-year doping ban from the IIHF, has been cleared to sign with any NHL team.
Smith notes, however, the Lightning have not engaged in contract talks with the Russian winger at this point.
Zaripov tested positive for pseudoephedrine, a drug that is not on the NHL/NHL Players' Association prohibited substances list.
The 36-year-old scored 16 goals and added 29 assists in 56 with Metallurg Magnitogorsk last season and led the league with 15 goals and had seven assists in 18 playoff games.
He's won the KHL's Gagarin Cup four times and the world hockey championship three times. He also represented Russia at the 2010 Winter Olympics.
A six-time All-Star at home, Zaripov recorded 121 goals and 135 assists for 256 points in 436 KHL games.
NHL deputy commissioner Bill Daly said earlier this Zaripov has agreed to submit to additional testing if he signs a contract.