Report: Luck more than a week away from return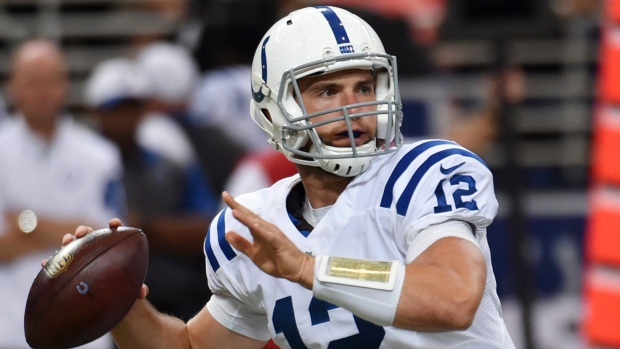 Andrew Luck's return to the Indianapolis Colts' lineup is still at least a week away.
Colts coach Chuck Pagano confirmed Luck is out this week with NFL Network's Ian Rapoport reporting Luck will be integrated into 7-on-7 drills and scout team work at Colts practice, and is more than a week away from returning to the team's lineup.
The Colts will take on the Tennessee Titans, who will likely be without their starting quarterback Marcus Mariota, in this week's Monday Nighter.
Luck has yet to play this season after undergoing off-season shoulder surgery. The team has been led predominately by Jacoby Brissett in Luck's absense. The sophomore has gone 77-127 for 997 yards and two touchdowns to three interceptions this year.