Report: Mahomes expected to sign record deal in 2020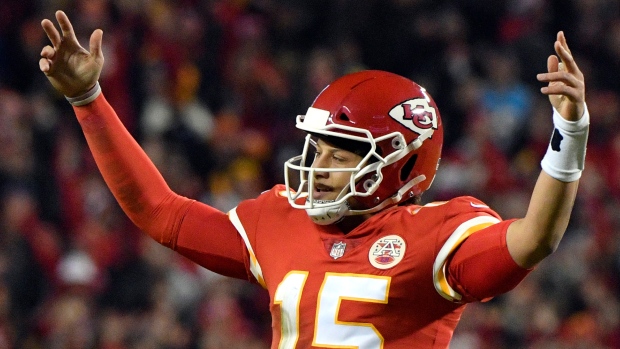 Kansas City Chiefs quarterback Patrick Mahomes is expected to sign a contract extension after next season that could land him the NFL's first $200 million contract, according to a report by Adam Schefter of ESPN.
Mahomes will not be eligible to sign an extension until 2020, but is expected ink a record breaking deal that will surpass the one given to Green Bay Packers QB Aaron Rodgers last year that earns him an average of $33.5 million a season.
The 23-year-old passed for 5,097 yards and 50 touchdowns this season and had led the Chiefs into the AFC Championship game, where they will host the New England Patriots on Sunday.
The Chiefs selected Mahomes with the 10th overall selection of the 2017 NFL Draft and held him out of all but one regular season game during his rookie season.
Mahomes made all 16 regular season starts for the Chiefs in 2018.