Report: Millsap (wrist) out indefinitely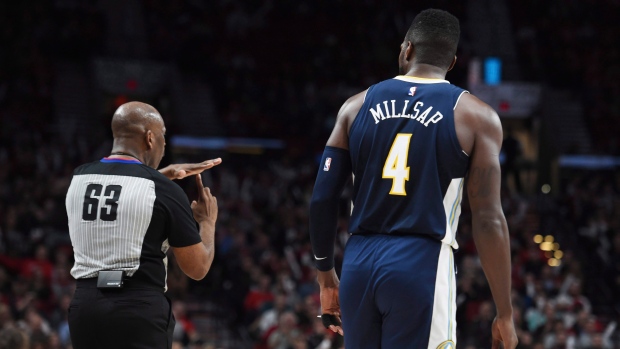 Denver Nuggets forward Paul Millsap will undergo surgery on a torn ligament in his left wrist and could miss up to three months, reports ESPN's Adrian Wojnarowski.
Millsap suffered the injury Sunday night in their win over the Los Angeles Lakers. X-rays came back negative, but Millsap missed Monday's contest before deciding to go under the knife.
In the off-season, Millsap signed a two-year, $61 million deal with the Nuggets that includes a club option for a third season in 2019-20.
In 16 games so far this season, Millsap is averaging 15.3 points per game to go along with 6.2 rebounds. But his biggest impact might be on the defensive end, where he has helped transform Denver from near the bottom of the league to the middle of the pack.
He is a four-time All-Star and a member of the 2015-16 NBA All Defensive Team.
The Nuggets (10-7) will take on the Houston Rockets (13-4) Wednesday night.