Report: Mitchell has muscle tears in shoulder, elbow issue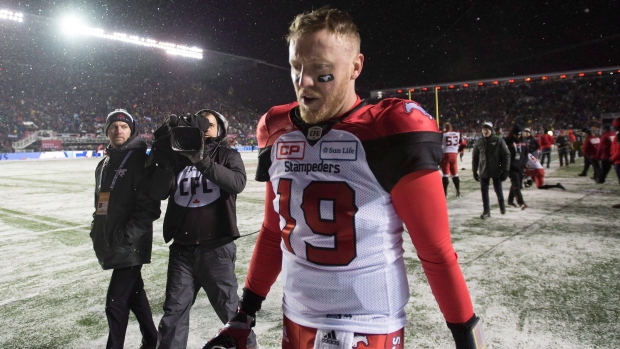 Calgary Stampeders quarterback Bo Levi Mitchell has small muscle tears in his shoulder and will have re-imaging tests done as a first step to dealing with the injury this off-season, according to a report from Calgary radio station Sports on News Talk 770.
Sports on News Talk also reported Mitchell has a small issue with scar tissue in his elbow.
The 27-year-old lost in the Grey Cup for the second straight season after a regular season that saw him throw for 4,700 yards and 23 touchdowns and 11 interceptions.