Report: Mourinho wants Ozil at United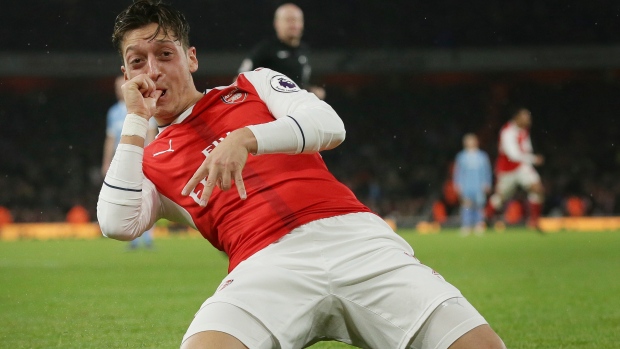 Manchester United manager Jose Mourinho is hoping for a reunion with former player Mesut Ozil at Old Trafford.
The Independent's Miguel Delaney reports that Mourinho is "highly confident" of signing the Germany midfielder on a free transfer from Arsenal this summer. Ozil, 28, played for three seasons under Mourinho at Real Madrid. Ozil joined Arsenal in 2014 in a £37.4 million transfer.
Players with expiring contracts can begin negotiations with other teams in January. Both Ozil and Alexis Sanchez will be out of contract on July 1 at Arsenal. The club hasn't made headway with either player when it comes to extension talks.
Delaney notes that United holds similar interest in Sanchez, but it's believed the Chile international has his heart set on a move to Manchester City.
United currently sits second in the Premier League table, behind City only on goal differential. Both clubs have 19 points through seven matches played.
The Red Devils return to action following the international break on October 14 when they visit Anfield to take on fifth-place Liverpool.