Report: Clippers agree to three-team trade for Gallinari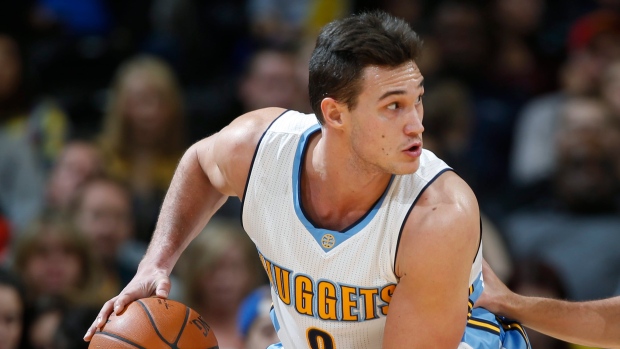 The Los Angeles Clippers have reached an agreement on a three-team trade to acquire free agent Danilo Gallinari on a three-year, $65 million contract, according to ESPN's Adrian Wojnarowski.
Wojnarowski says the Atlanta Hawks will receive Jamal Crawford, Diamond Stone, LA's 2018 first-round pick (via Houston Rockets) and cash while the Denver Nuggets will acquire Atlanta's 2019 second-round pick.
Gallinari averaged 18.2 points per game on .447 shooting last season for the Nuggets, both the second-highest totals of his career.
The Italian has been solid for Denver the last two seasons, but much like his whole career, struggled with injury. He missed a combined 48 games the last two campaigns and has played in 70 or more games in just two seasons over the course of his 10-year career.
Gallinari was shipped from the New York Knicks in a deal for scoring-guru Carmelo Anthony in 2011.
The 28-year-old became an unrestricted free agent when he declined his player option for the final season of a three-year, $45.15 million extension he signed prior to the 2015-16 season.