Report: Panthers activate Luongo off IR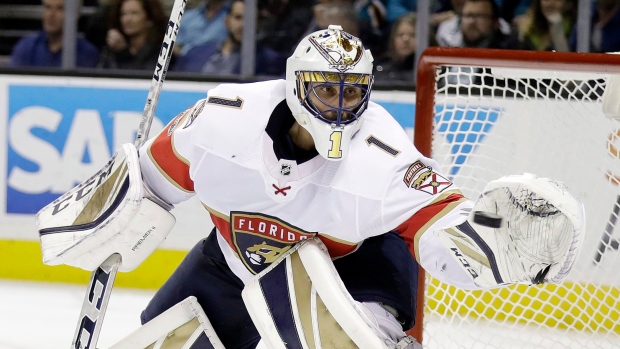 Florida Panthers goalie Roberto Luongo has been activated off the injured reserve Wednesday, according to a report from Matthew DeFranks from the Sun Sentinel.
The Panthers are in Vancouver to take on Luongo's former team the Canucks Wednesday night.
Luongo has been out with a lower-body injury since early December. The team has gone with James Reimer and AHL call-up Harri Sateri in his place the past two months.
The 38-year-old Luongo was having an impressive season before his injury, compiling a 6-6-1 record with a .928 save percentage and 2.62 goals-against average.