Report: Parker, Bucks end extension talks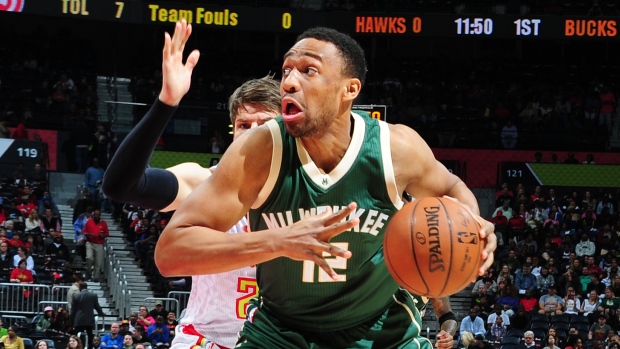 Forward Jabari Parker and the Milwaukee Bucks have ended negotiations relating to a possible contract extension and the team will allow him to enter restricted free agency come July 1, according to ESPN's Adrian Wojnarowski.
Parker, 22, is entering his fourth season with the Bucks after being drafted by the club second overall in the 2014 draft. The Duke product's career thus far has been plagued with injuries. He played in just 25 games as a rookie and has missed 94 outings over the course of his three seasons in the league. Parker is currently rehabbing from a torn ACL that caused him to miss over a quarter of the Bucks' regular season games last season and their playoff ones too. According to ESPN's Zach Lowe the injury is expected to keep Parker out until February at the earliest.
Once thought to perhaps be a centrepiece to build around, it's unclear where Parker now fits on a young, talented Bucks squad. Giannis Antetokounmpo is unquestionably the team's best player - some pundits even believe the Greek native has the potential to be able to challenge for the title of best player in the league, period, very soon. The Bucks also have Khris Middleton who they inked to a lucrative extension a couple of years ago, as well as last season's rookie of the year, Malcom Brogdon, and Thon Maker, who came into the league the same year as Brogdon and also was a significant contributor last season.
Despite his injury last season, Parker had a breakout campaign, surpassing 20 points per game for the first time in his career while also notching career-highs in rebounds and assists. The injury is reportedly expected to keep Parker until February at the earliest.