Report: Pats extend White, sign Gillislee to offer sheet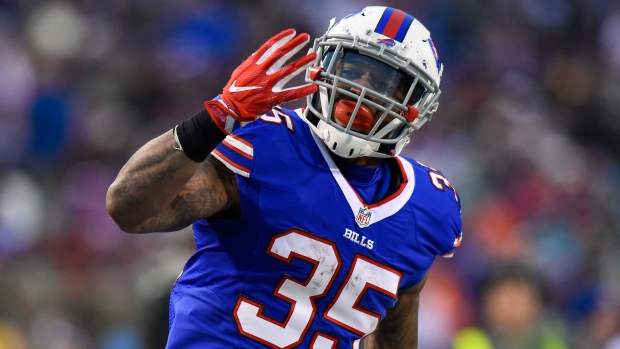 The New England Patriots signed one running back to a contract extension and another to an offer sheet, according to reports.
ESPN's Adam Schefter reports the Patriots have reached an agreement with James White on a three-year contract extension, tying him to the team through the 2020 season. While earlier in the day, the NFL Network's Ian Rapoport first reported the Patriots have signed Buffalo Bills restricted free agent Mike Gillislee to a two-year, $6.4 million offer sheet.
White, the Patriots' passing back, had a breakout season last year, finishing with 166 yards on the ground and another 551 yards receiving, and capped it off with his best performance in the Super Bowl. White's two-yard touchdown run capped New England's overtime win over the Atlanta Falcons.
Gillislee meanwhile, was offered $4 million in the first year of the offer sheet deal, according to Rapoport. The Bills have until Monday to accept or decline Gillislee's offer sheet. If they decline, the Patriots will owe Buffalo a fifth-round draft pick.
A native of Deland, Florida, Gillislee was taken in the fifth round of the 2013 NFL Draft out of Florida by the Miami Dolphins. He appeared in only three games over two years for the Dolphins and was cut in September of 2015. After being released from the Arizona Cardinals practice squad, Gillislee caught on with the Bills and was promoted to the 53-man roster in December of 2015. He appeared in five games for the Bills that season, rushing for 267 yards on 47 carries with three touchdowns.
Upon the release of Karlos Williams in preseason, Gillislee assumed the team's back-up role behind LeSean McCoy last year and saw an increased workload.
In 15 games (including one start), Gillislee ran for 577 yards on 101 carries with eight touchdowns.
Gillislee would join a Pats team with six running backs currently under contract including James White, Dion Lewis and Rex Burkhead.
The Bills signed former Pro Bowl fullback Mike Tolbert earlier in the offseason with the intentions of converting him to running back.