Report: Pats to hire Schiano as new DC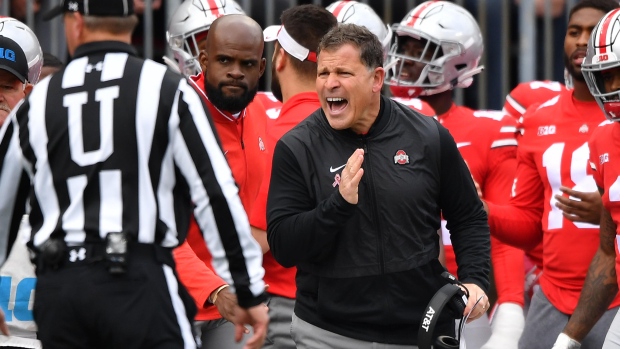 The Super Bowl champion New England Patriots will hire former Tampa Bay Buccaneers head coach and Ohio State associate coach Greg Schiano as the club's new defensive coordinator, reports Jim McBride of the Boston Globe.
Schiano will replace the outgoing Brian Flores, who is leaving to become the head coach of the Miami Dolphins and marks the club's third DC in three years. Matt Patricia left the role at the end of the 2017 season to become head coach of the Detroit Lions.
A native of Wyckoff, N.J., Schiano spent 11 years as the head coach of Rutgers and will join a club that features a number of former Scarlet Knights on its roster including the McCourty brothers and Duron Harmon.
In late 2017, Schiano had a deal in place to become the head coach at Tennessee, but the school withdrew its offer following fan protest over Schiano's alleged role in the cover-up of Jerry Sandusky's crimes at Penn State where he coached from 1990 to 1995. Unsealed testimony from former assistant coach Mike McQueary said that he heard Schiano saw Sandusky "doing something" to a boy in the showers. Under oath, Schiano testified that he had no knowledge of Sandusky's conduct and prosecutors determined that there was nothing to pursue in terms of Schiano.
This will be Schiano's third NFL stint. Prior to coaching the Bucs from 2012 to 2013, he served as a defensive coach with the Chicago Bears from 1996 to 1998. As head coach of the Bucs, Schiano posted an 11-21 mark over two seasons, finishing both years in the basement of the NFC South.