Report: Phillies favourites for Harper as market intensifies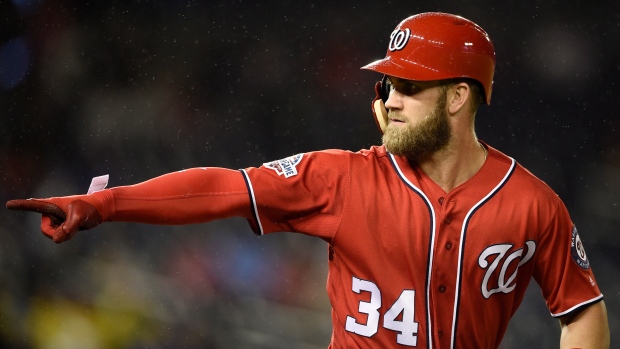 The Philadelphia Phillies are the favourites to sign free agent outfielder Bryce Harper, according to a report by Jon Heyman of MLB Network.
According to Heyman, things are intensifying in the market and that a long-term deal is the expected outcome, though nothing has been completed.
Harper continues to talk to other teams and the Phillies are also still in on the other big name unsigned free agent of this offseason, infielder Manny Machado.
Many teams have been reportedly interested in one of the top free agents of the off season as the Chicago White Sox, San Diego Padres, San Francisco Giants and his original team the Washington Nationals have all been linked with either rumours or offers.
Harper has spent his entire seven-year MLB career with the Nationals, after they selected him with the first overall pick of the 2010 MLB Draft.
He appeared in 159 games during the 2018 season, posting a .249 average along with 34 homers and 100 RBIs.
Harper was named National League MVP in 2015 after a career high 42 home run season, he led the league in on base percentage (.460) and slugging percentage (.649) on his way to capturing the honour.