Report: Raiders send scouts home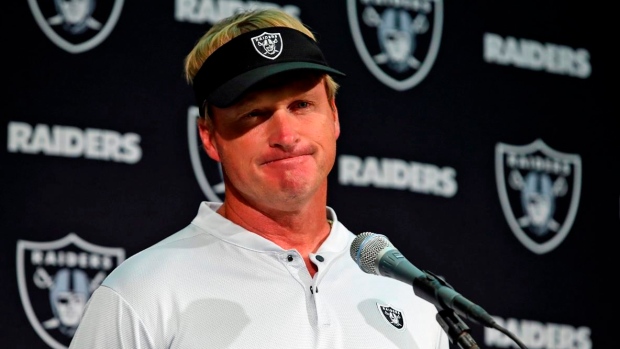 Oakland Raiders head coach Jon Gruden and general manager Mike Mayock sent the team's scouts home with the expectation they will not return before Thursday's draft, according to a report from NFL Network's Ian Rapoport.
Rapoport reported the belief is Gruden and Mayock don't know who they can trust, and with three picks in the first round, don't want any leaks to the media beforehand.
The Raiders own the No. 4, No. 24 (acquired from the Chicago Bears in the Khalil Mack trade), and No. 27 (acquired from the Dallas Cowboys in the Amari Cooper trade) pick in this year's draft.