Report: Rams acquire Talib from Broncos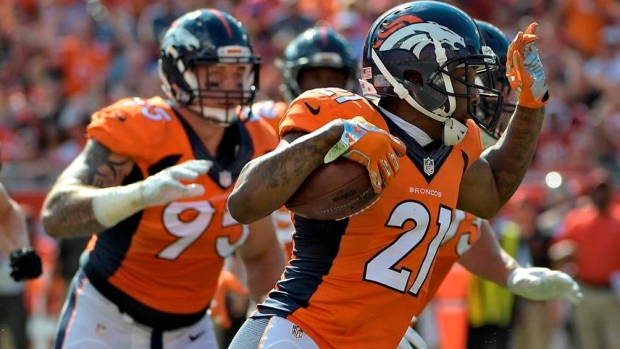 The St. Louis Rams have acquired another high profile cornerback via trade, adding Aqib Talib from the Denver Broncos, according to a report from NFL Network's Ian Rapoport.
The Rams are expected to send back a 2018 fifth round pick to the Broncos, according to ESPN's Adam Schefter.
The acquisition comes two weeks after the Rams acquired Marcus Peters from the Kansas City Chiefs, and the same day they signed former Green Bay Packers cornerback Sam Shields.
The 32-year-old Talib has spent the past four seasons with the Broncos and finished last season with 23 tackles and an interception in 15 games.
Talib has been named to the Pro Bowl the past five seasons and was a First Team All Pro in 2016.
Talib has played 10 seasons in the NFL since being drafted 20th overall in the 2008 Draft by the Tampa Bay Buccaneers. In 135 career games, the Kansas product has 362 tackles and 34 interceptions.