Report: Rangers' Zuccarello out for second round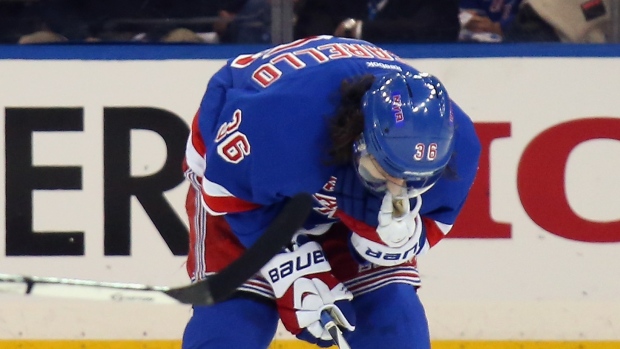 It appears New York Rangers forward Mats Zuccarello will miss the upcoming series against the Washington Capitals.
According to Larry Brooks of the New York Post, sources indicate Zuccarello may not be available for the rest of the playoffs.
Zuccarello suffered a concussion when he took a puck in the head in Game 5 against the Pittsburgh Penguins.
Veteran Martin St. Louis will move onto the top line with centre Derick Brassard and left winger Rick Nash.