Report: Raps sign McDaniels to one-year deal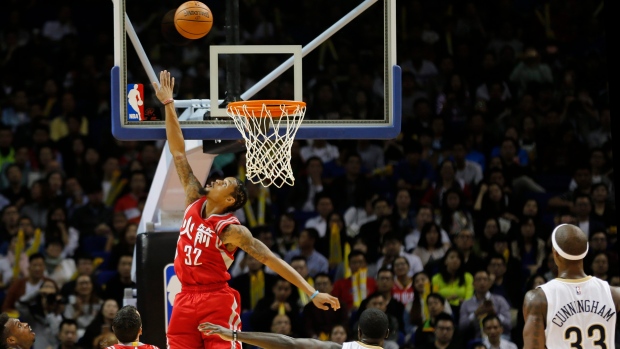 The Toronto Raptors have signed guard K.J. McDaniels to a partially guaranteed one-year deal, reports ESPN's Adrian Wojnarowski.
The deal was seemingly confirmed by McDaniels' management team in a tweet by ASM Sports.
A 24-year-old native of Mobile, Alabama, McDaniels split last season between the Houston Rockets and Brooklyn Nets. He appeared in 49 games, averaging 4.9 points, 0.3 assists and 1.7 rebounds in 10.3 minutes a night.
Taken in the second round of the 2014 NBA Draft by the Philadelphia 76ers out of Clemson, McDaniels has appeared in 148 games over five seasons with the Sixers, Rockets and Nets.