Report: Raptors' Kalamian joins Clippers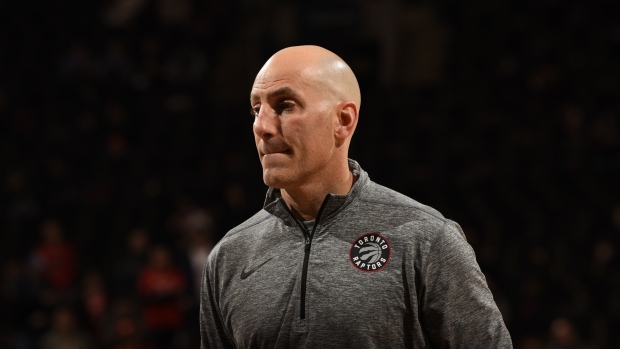 With former Toronto Raptors assistant coach Nick Nurse set to take over full head coaching duties, another Raptors assistant is reportedly set to leave town.
According to ESPN's Adrian Wojnarowski, Rex Kalamian has agreed to work for Doc Rivers' coaching staff with the Los Angeles Clippers.
Kalamian has been with the Raptors since 2015 and has also had coaching stints with the Oklahoma City Thunder, Sacramento Kings, Minnesota Timberwolves, Denver Nuggets and Philadelphia 76ers.