Report: Ravens to release WR Maclin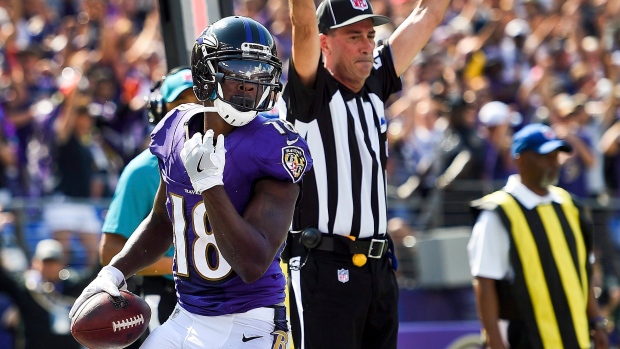 The Baltimore Ravens are releasing wide receiver Jeremy Maclin after just one season with the team, according to a report from ESPN's Adam Schefter.
Maclin is coming off two down years, finishing with just 40 receptions for 440 yards and three touchdowns last year with the Ravens after 44 receptions for 536 yards and two touchdowns two seasons ago in his last year with the Kansas City Chiefs. In both seasons Maclin played in just 12 games.
The 29-year-old has twice eclipsed the 1,000-yard mark and was a Pro Bowler in 2014.