Report: Reds, Dietrich agree on minors deal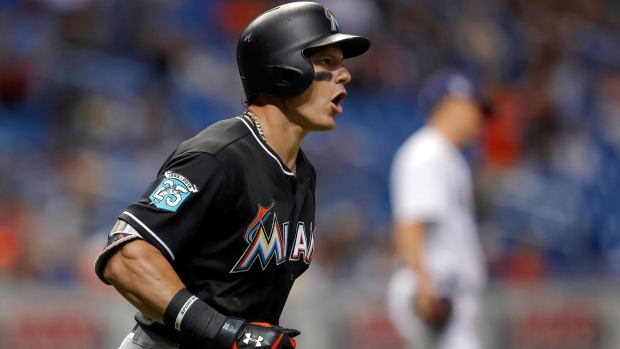 The Cincinnati Reds have agreed to a minor-league deal with free agent infielder Derek Dietrich, according to a report by Ken Rosenthal of The Athletic. The deal comes with an invitation to Spring Training and will be worth at least $2 million if he makes the MLB squad.
Dietrich appeared in 149 games last season as a member of the Miami Marlins and posted a .265 batting average with 16 homers and 45 RBIs.
The 29-year-old has spent six seasons in the Majors, all with the Marlins, after making his debut during the 2013 season.
Dietrich was selected in the second round of the 2010 MLB Draft by the Tampa Bay Rays and joined the Marlins in a deal for Yunel Escobar in December of 2012.