Report: Rose meeting with Bucks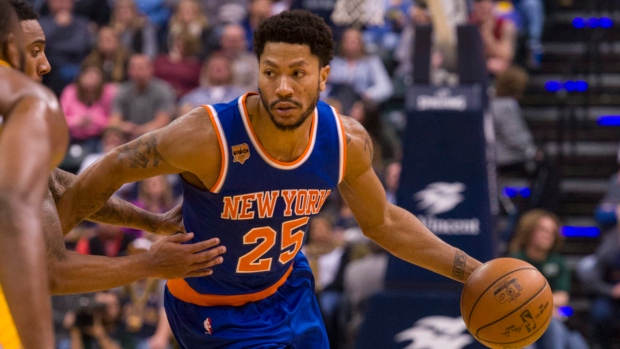 The Milwaukee Bucks are reportedly meeting with free agent point guard Derrick Rose according to ESPN's Adrian Wojnarowski.
Milwaukee has been trying to shed contracts to create space in order to make moves on significant free agents.
Rose had his strongest season in years, putting up 18.0 points per game and 4.4 assists in 64 games for the New York Knicks.
Rose is remembered best for his string in 2009 to 2012, where he averaged at least 20.8 PPG in each of those three seasons with the Chicago Bulls. He was named the 2011 MVP. During the 2012 playoffs, Rose tore his ACL, beginning a string of subsequent knee injuries that would limit him for years to come.
Despite the solid numbers last season, drama once again found its way to Rose. On Jan. 9, the Knicks played a home game against the New Orleans Pelicans but Rose did not appear at Madison Square Garden. It was later reported that he flew to Chicago to be with his family without giving the team prior notice. He was fined an undisclosed amount by the Knicks.
The former No. 1 overall pick in 2008 is coming off a five-year, $94.3 million deal .