Report: Seahawks trade DE Bennett to Eagles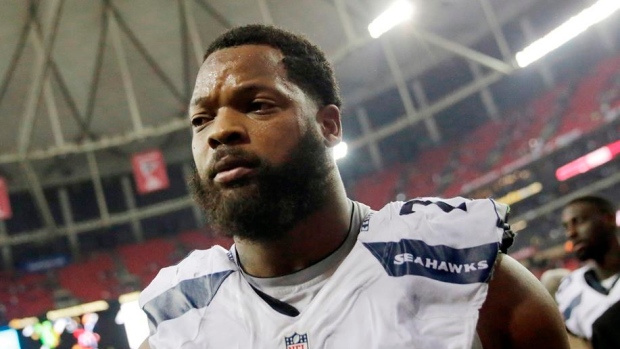 Seattle Seahawks defensive end Michael Bennett is being traded to the Philadelphia Eagles along with a seventh-round pick in exchange for a fifth-rounder and wide receiver Marcus Johnson according to ESPN's Adam Schefter.
The trade cannot be made official until March 14 when the league year begins.
Bennett ranked second on the Seahawks with eight and a half sacks last season after posting just five sacks in 11 games in 2016.
He expressed doubt in his future with the team after the Seahawks missed the playoffs, telling The News Tribune he "probably won't be back next year."
Bennett is now set to join a pass rush featuring Fletcher Cox, Chris Long, Derek Barnett and Brandon Graham in Philadelphia.
Bennett has made the Pro Bowl in each of the past three seasons and sits 28th among active players with 54 career sacks.
The news comes on the heels of reports circulating around cornerback Richard Sherman's uncertain future with the Seahawks.
Sherman has told teammates goodbye over the last 24 hours and that he won't be on the team in 2018, sources tell NFL.com's Ian Rapoport. Those close to him say nothing is set in stone and there has been no official word.
Sherman told ESPN's Josina Anderson that he has not been told anything official and is scheduled to meet with head coach Pete Carroll and general manager John Schneider later Wednesday.
Johnson, the wide receiver coming back to the Seahawks, played in 10 games for the Eagles last season and had five catches for 45 yards. He was signed by Philadelphia as an undrafted free agent following the 2016 NFL Draft.
Last season, the Seahawks went 9-7 and missed the playoffs for the first time since 2011.