Report: Sexual harassment lawsuit filed against Moon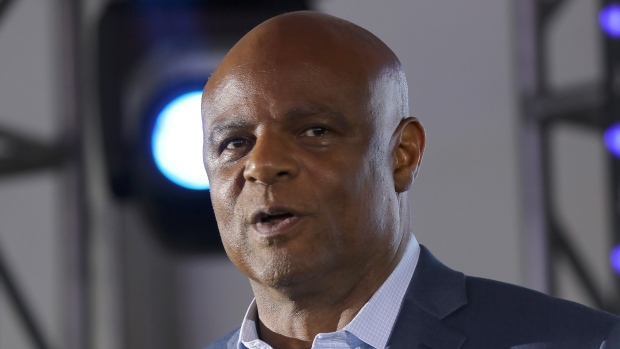 A California woman who worked for a sports marketing company headed by Warren Moon has filed a sexual harassment lawsuit against him, according to The Washington Post.
The suit, which was filed Monday in Orange County, Calif., also alleges that Moon committed sexual battery.
Neither Moon, nor his company have publicly commented on the allegations.
In addition to his sports marketing company, the 61-year-old works as a broadcaster for the Seattle Seahawks. He was elected into the Pro Football Hall of Fame in 2006 after a distinguished career in the NFL and the CFL.
The Seahawks released a statement Wednesday night:
"We have accepted Warren Moon's request for a leave of absence as the club's radio analyst. Brock Huard and Dave Wyman will assume the role of radio analyst indefinitely. This week, Dave Wyman will join Steve Raible, Jen Mueller, and John Clayton from Jacksonville on 710 ESPN Seattle and KIRO Radio 97.3 FM."
The full version of the story from The Washington Post can be found here.