Report: Sharks sign Czech D Simek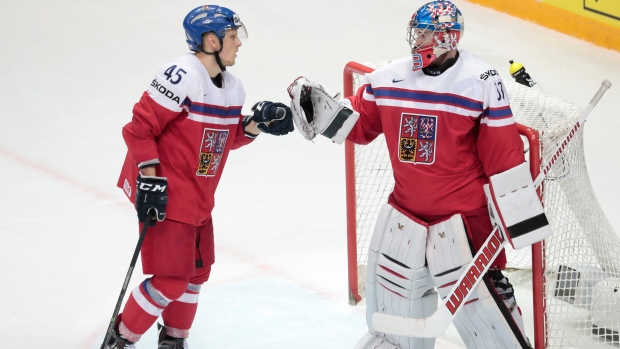 The San Jose Sharks have reportedly made an addition to their blueline.
According to NBC Sports California, the Sharks have signed Czech defenceman Radim Simek to a one-year, two-way contract.
Simek played for the Czech Republic at the world hockey championship this month, recording one goal and two points in eight games.
The 24-year-old has spent the past five seasons playing in the Czech Republic League. He scored a career-high 11 goals and added 13 assists in 42 games.
Radio Praha of the Czech Republic reports the deal is worth $830,000 and Simek also drew interest from the New York Rangers.