Report: Suns request to interview 76ers' Williams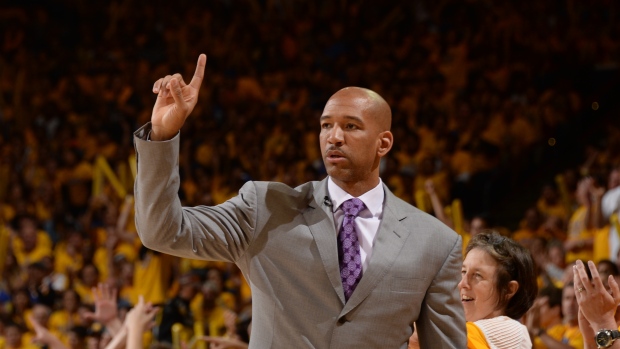 The Phoenix Suns parted ways with Igor Kokoskov Monday night and have already begun their search for their next head coach according to Shams Charania of The Athletic.
The Suns have requested permission to interview Philadelphia 76ers assistant coach Monty Williams and Portland Trail Blazers assistant David Vanterpool, reports Charania. Williams has also been drawing interest from the Los Angeles Lakers in regards to their head coaching vacancy. ESPN's Adrian Wojnarowski reported Monday that Williams and the Lakers are planning a second meeting "soon."
Williams has been serving as an assistant with the 76ers this season and was an associate head coach with the Oklahoma City Thunder in 2015-16. Prior to that, he spent five seasons as head coach of the New Orleans Pelicans, guiding the team to a 173-221 record.
Vanterpool has been an assistant with Portland for the last six seasons.
Kokoskov was fired after just one season in Phoenix following a dismal 19-63 campaign. They have not made the playoffs since losing in the Western Conference final in 2010.