Texans release longtime LB Cushing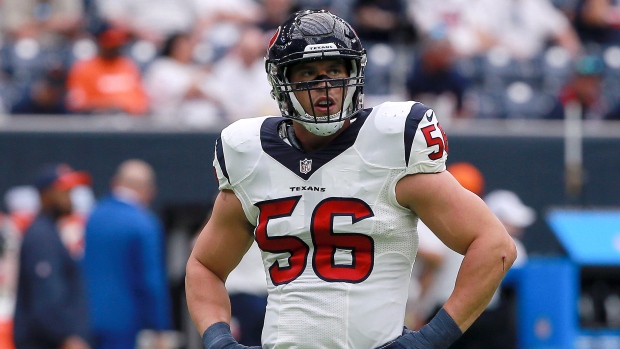 The Houston Texans have officially cut ties with long-time linebacker Brian Cushing, announcing his release Tuesday.
Cushing has played for the Texans since the team drafted him in the first round in 2009, a span of nine years and 104 regular-season games.
The 30-year-old is coming off a suspension-shortened 2017, playing in just five games and racking up eight tackles and 1.5 sacks. Cushing was suspended 10 games for violating the league's policy on performance-enhancing drugs, the second time he's received that suspension during his time with the Texans.
Cushing still has a year left on a six-year, $52.5-million deal he signed ahead of the 2013 season, but the guaranteed portion of the contract has already been paid.