Report: Ticats, Chapman far apart on contract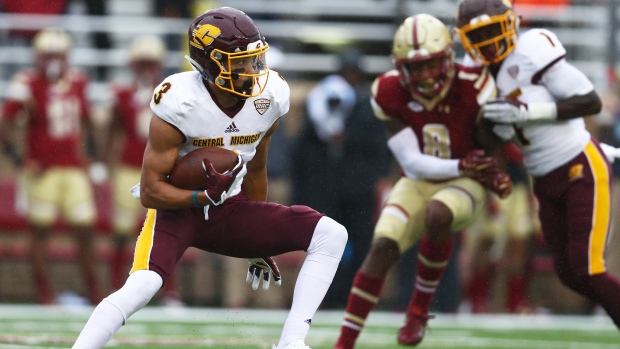 The Hamilton Tiger-Cats and first overall draft pick Mark Chapman remain far apart in contract negotiations, according to a report from 3DownNation.com's Justin Dunk.
Dunk reported a league source saying the two parties are "light years" apart in negotiations with Chapman looking for a deal in line with what second overall pick Trey Rutherford received from the Montreal Alouettes ($285,000 over three seasons), and last year's first overall pick Faith Ekakitie received from the Winnipeg Blue Bombers ($290,000 over three seasons), with the Ticats looking to sign Chapman to a below-market deal.
The Ticats traded up to the first overall spot to select Chapman, and 3DownNation's Drew Edwards has reported the team has played two Canadians at receiver with the first team offence in training camp, currently Shamawd Chambers and Jacob Scarfone.