Report: Tiger commits to Torrey Pines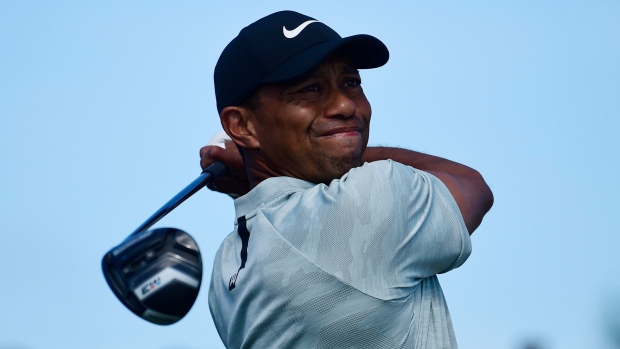 Tiger Woods will be back in action next weekend.
Golf Channel's Ryan Lavner reports the 43-year-old 14-time major winner has committed to playing the Farmers Insurance Open at Torrey Pines in La Jolla, CA set to tee off on January 24.
Woods is a seven-time winner at the course, victorious most recently in 2013 when he shot -14 to comfortably head off Brandt Snedeker and Josh Teater by four strokes. Woods also won the tournament in 1999, 2003 and four straight years from 2005 to 2008.
In 2018, Woods finished seven strokes behind winner Jason Day in a tie for 23rd.
Torrey Pines will mark Woods' first tournament of 2018 and his first PGA action since his victory at the season-ending Tour Championship in September.
It was Woods' first win in five years and gave him 80 on his career. He is now two short of Sam Snead's all-time record.