Report: Yankees eyeing SP Darvish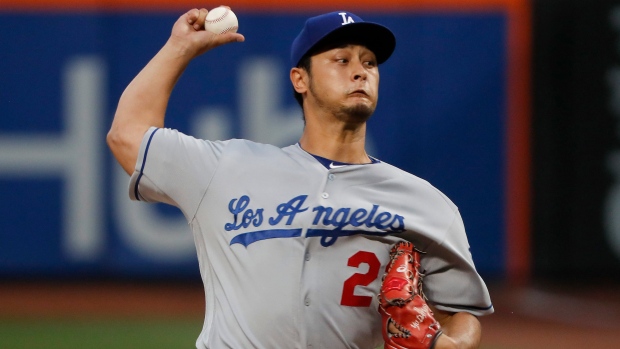 It appears that the New York Yankees aren't done going after big names.
The Yankees are eyeing starting pitcher Yu Darvish reports Jon Heyman of FanRag Sports. Yankees staff members like Darvish and will seriously consider him at a reasonable price, but may elect to wait until the price drops.
Should the Yankees sign Darvish, it may be difficult to squeeze him under the $197-million luxury tax threshold. Heyman reports that they may look to deal outfielder Jacoby Ellsbury (scheduled to make just over $21 million next season) or another high-priced veteran to make room. Ellsbury has a full no-trade clause.
New York is rumoured to be chasing a top-end starter and have also been linked to Michael Fulmer, Gerrit Cole, Chris Archer and Alex Cobb.
Bob Klapisch reports that the Yankees are "nowhere" on a possible deal for Gerrit Cole and were never close with the Pirates in trade discussions.
Last season for the Texas Rangers and Los Angeles Dodgers, Darvish went 10-12 with a 3.86 ERA.
Since coming over from Japan's NPB league in 2012, Darvish has an ERA of 3.42 record of 56-42. His strikeout numbers have been some of the best in baseball over that span, with 1021 punch outs in 832.1 innings.