Reports: Franson signs PTO with Blackhawks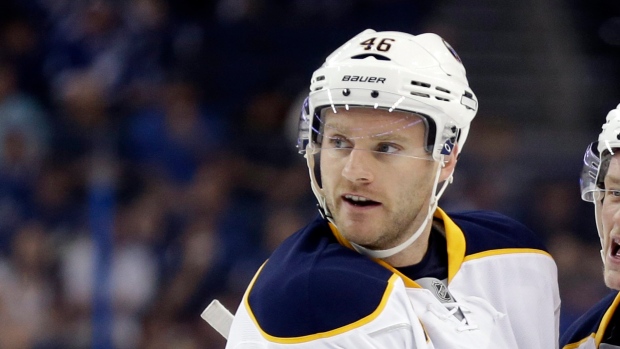 Cody Franson appears to be headed to Chicago for training camp.
According to multiple reports, Franson has agreed to a professional tryout contract with the Blackhawks and will join the team on the ice next week.
The 29-year-old defenceman is coming off a two-year, $6.65 million contract with the Buffalo Sabres. He scored three goals and added 16 assists in 68 games last season.
The Blackhawks are in need of defencemen and currently have just five blueliners with NHL experience on their roster - Brent Seabrook, Duncan Keith, Connor Murphy, Michal Kempny and Michal Rozsival. Chicago is currently just over $34,000 over the cap, according to CapFriendly, though the team is expected to put Marian Hossa on long-term injured reserve to free $5.275 million.
A veteran of 527 career games, Franson owns 42 goals and 205 points over the past eight seasons.
Should he make the team, the Blackhawks would be Franson's fourth team in nine NHL seasons. In addition to the Sabres, he's spent time with the Nashville Predators and Toronto Maple Leafs in his career.
He was drafted by the Predators in the third round of the 2005 NHL Draft.