Reports: Panthers place Luongo on IR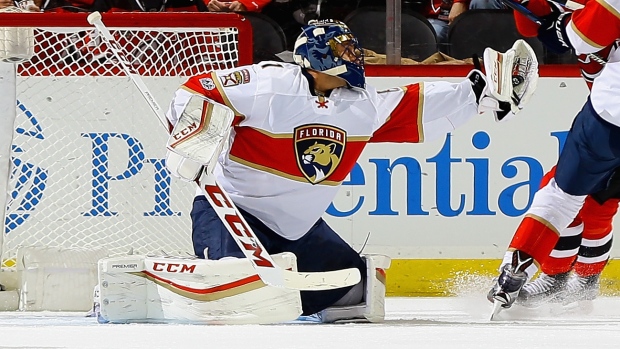 The Florida Panthers have placed goaltender Roberto Luongo on injured reserve according to multiple reports.
Luongo exited Friday's game with an apparent right hand injury. His expected to miss at least one week.
According to David Dwork of CBS Miami, Luongo is travelling with the team.
James Reimer is expected to fill in as the starting goaltender.
In four games so far this season, Luongo has a GAA of 3.53 and a save percentage of .905.