Reports: Parenteau signs in KHL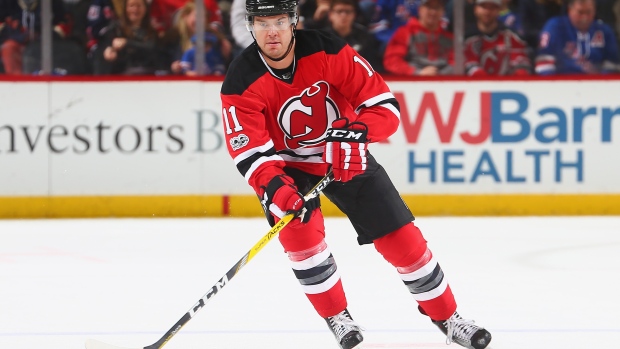 After failing to land an NHL contract for this season, P.A. Parenteau appears to have signed in Russia.
According to multiple reports, Parenteau has agreed to spend the remainder of the KHL season with Yekaterinburg Avtomobilist.
Parenteau spent training camp with the Detroit Red Wings on a professional tryout, but was released from the team on Oct. 1.
The 34-year-old scored 13 goals and added 15 assists over 67 games with the New Jersey Devils and Nashville Predators last season. The Predators acquired Parenteau at the trade deadline and he appeared in five playoff games during their run to the Stanley Cup Final, failing to record a point.
Parenteau has 114 goals and 182 assists over 491 games with the Chicago Blackhawks, New York Rangers, New York Islanders, Colorado Avalanche, Montreal Canadiens, Toronto Maple Leafs, Devils and Predators.
The Hull, Que., native entered the league as ninth-round draft pick of the Anaheim Ducks in 2001. He became an NHL regular with the New York Islanders during the 2010-11 season.
Parenteau matched his career-high with 20 goals in 77 games with the Maple Leafs during the 2015-16 season.