Restraint delivered by GMs on Day 1 of free agency
Wednesday's NHL free agency didn't have the same shock and awe as last season. It wasn't boring, it just felt shockingly shrewd - and it was a collective effort from all 30 teams. Was the prudence due to the nature of the overall class? Was the discipline due to the interview period? As TSN Senior Hockey Reporter Frank Seravalli writes, insanity was expected. Restraint was delivered.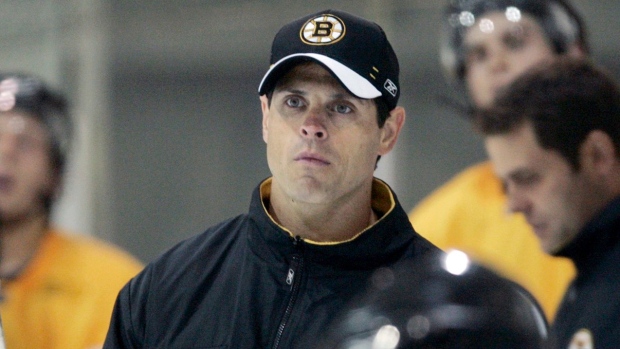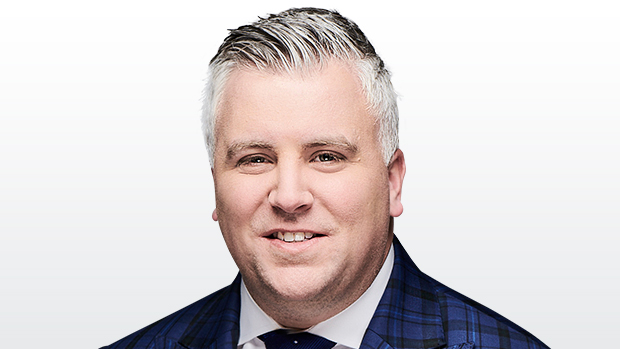 Don Sweeney stepped off the plane and joked he put a flak jacket on for his walk through Boston's Logan Airport on Sunday on his way home from the draft.
He got home and his family asked whether he was sure he still wanted to sign up to be the Bruins' GM. Sweeney was dealing with heavy blowback from his "welcome to the NHL" moment in Florida, when he shipped off rising star Dougie Hamilton and the face of the franchise Milan Lucic in separate deals for mostly draft picks.
"We knew we were taking some bullets," Sweeney said.
Shades of Harry Sinden stained Sweeney's new course for the Bruins.
He quickly pulled the plug on Hamilton, either for fear of an offer sheet possibility or after reportedly not receiving any counteroffers in a stalled negotiation.
Lucic, too, would've needed to be paid after next season.
Sweeney held firm. So did Stan Bowman in Chicago. Bowman dealt restricted free agent Brandon Saad in a similar manner on Tuesday.
In the heat of free agency, it was Sweeney - and the rest of the NHL's 29 other managers - who dictated the terms on a day historically ran by the asylum.
Sweeney ended up reeling in free agent winger Matt Beleskey, No. 2 on TSN's Top 40 list, on a five-year, $19 million deal with an average annual value of $3.8 million.
Beleskey, 27, entered as the poster boy for overpayment, just based on the hype around him. He was coming off his only career 20-goal season and even spent part of last season in the AHL, yet he reportedly turned down a four-year, $16 million deal to stay with the Ducks.
Insanity was expected. Restraint was delivered.
Beleskey helped define July 1, 2015, as a rare day of reason on the NHL market. Justin Williams capped off the day, with the 2014 Conn Smythe Trophy winner leaving Los Angeles for Washington via a two-year, $6.5 million deal.
Williams was the 57th and final signing of July 1. A total of $193,540,000 was doled out.
In perspective, $528 million was awarded to 89 players one year prior on over 180 year's worth of contracts. There were seven mega-deals of $20 million or more in 2014 compared to just three on Wednesday.
"Free agent is a frenzied time," Sweeney said. "You can get caught up in the hype of it. I think the visiting and interview period has tempered that to some degree."
Sweeney joked the free agency period is no longer a "cloak and dagger" exercise like the old days. Thanks to the internet, agents and managers are both "very aware" of each other's cap situations.
Agents, Sweeney said, do a good job of "teeing it up for every team."
At the same time, the five-day interview window - which stretched from June 25-30 this year - allows general managers time to field interest and sort out game plans. Prior to 2014, it was more of an impulse buy period.
Teams would talk to a player high atop their list and fall in love at the sound of his agent's voice. Now, managers are given the opportunity to sleep on their decisions for a few days. In all sports, sometimes the best deal a manager makes is the one he ultimately decides against. There was no period to pause - it was either meet a player's demands or move on.
Granted, there was an interview period last season for the first time, and it didn't stop managers from defying reality. Mike Cammalleri ($25 million), Paul Stastny ($28 million), Dave Bolland ($27.5 million) and Thomas Vanek ($19.5 million) were all inked to deals which look foolish with the help of hindsight.
Wednesday just didn't have that same shock and awe. It wasn't boring, it just felt shockingly shrewd - and it was a collective effort from all 30 teams. At $21.5 million, Michael Frolik ended up being a value proposition for Calgary compared to some of the market comparisons.
Sweeney said the Bruins "always identified" Beleskey as one of the top free agents on the market. They remained patient in pursuing a player they coveted.
Was Wednesday's prudence due to the nature of the overall class? More teams than ever prevented players from hitting the market, creating a free agent class as thin as last week's draft was deep.
Was the discipline due to the interview period? Many barely kicked the tires on certain free agents, already aware the price was out of their league.
Or did the NHL's general managers suddenly develop a sense of self-control, some of them already feeling the first-hand hardship of operating in salary cap jail?
No team did anything truly reckless, for once, with perhaps half the managers still locked in salary cap jail from blunders of years past.
"There's no promises made here in this whole exercise," Sweeney said. "You go through this experience I had today … and you have to be a strong communicator. You could have the best laid plans and go sideways in a hurry in this game."
Frank Seravalli can be reached at frank.seravalli@bellmedia.ca.