Riders' Carter starting at CB, not listed at WR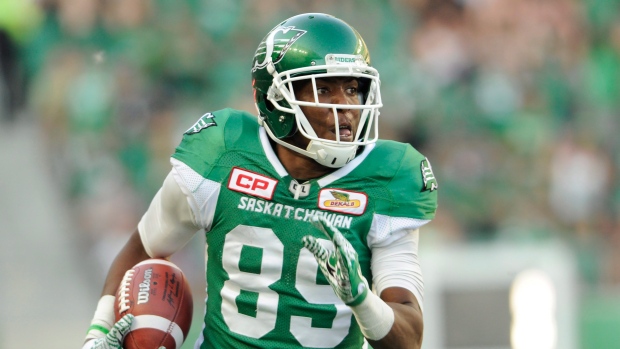 Saskatchewan Roughriders head coach Chris Jones said Wednesday Duron Carter would see significant action on both sides of the ball Friday against the Calgary Stampeders.
However, on the team's depth chart released Thursday, Carter was listed solely as a starting cornerback on defence and not at all on offence. He was listed as DB on the team's official roster.
Carter leads the Roughriders with 1,037 receiving yards and eight touchdowns. Jones said Wednesday Carter's move to defence was done out of necessity, but noted he has experience playing on that side of the ball.
"He's been practising there all year," Jones said. "He's played in different games this year for us defensively.
"He's very instinctual and quite honestly I'm not sure he's a better corner than he is a receiver. We don't have anybody else to put in there. All of our guys are hurt."
Stampeders quarterback Bo Levi Mitchell advised Carter against the move on Wednesday, tweeting he would see 25 targets thrown his way.