Riders release LB Muamba, sign IL Bond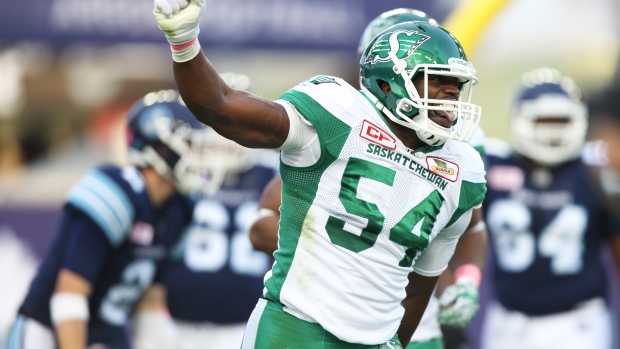 After two seasons in Regina, the Saskatchewan Roughriders have released linebacker Henoc Muamba, according to TSN's CFL Insider Dave Naylor.
Saskatchewan also announced that they've signed international free-agent offensive lineman Travis Bond to a contract.
The 28-year-old Muamba record 82 tackles, two interceptions and three forced fumbles over 17 games with the Roughriders in 2017.
Bond, 27, was an All-Star in 2016 and has spent the past two season with the Winnipeg Blue Bombers.