Risky Business: Divisional Round predictions
After going 2-2 in his Wild Card selections, TSN's Chris Schultz is back with his picks for the Divisional Round.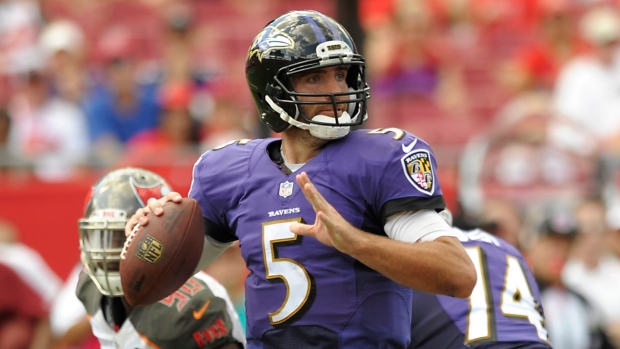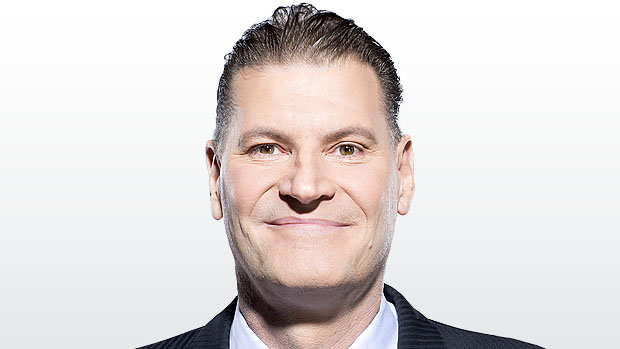 After going 2-2 in his Wild Card selections, TSN's Chris Schultz is back with his picks for the Divisional Round.
Baltimore at New England (-7)
As good as New England is, and they are good, I would be surprised if this was not a very competitive game. It is true that the Ravens have no fear of the Patriots and it is true that the Ravens are suspect in the secondary and offensive line, but against Pittsburgh with all that talent, both areas held up reasonably well. Three factors here as I see it. One being Joe Flacco, who in his last five playoffs games has 13 touchdown passes and no interceptions. Flacco seems to me to be bored with pro football. His regular season performances and playoff performances are different. When the playoffs begin he picks his game with ease and history say that come Saturday afternoon he will be at his best. Defensively, Baltimore is powerful up front. They can play both safeties deep and force New England into a game of patience giving up small plays of success but never big plays determining games. So on both sides of the ball, the Ravens match up well. An absolute key in this game will be what the referee's judgment calls will be on pass interference. Darrelle Revis and Brandon Browner are exceptional cornerback's but do use jamming techniques all game and could give up a big play depending on judgment. We all saw the reality of that in Dallas last week. Tory Smith and Steve Smith are pretty experienced receivers and smaller quicker receivers which are harder to jam and keep on the line of scrimmage. I definitely can see New England gaining an early lead but can also see Baltimore not being intimidated by that lead and making it a game in the second half. This is a classic example of a battle-tested Raven team and a well-rested Patriot team playing until last possession. Patriots win but it will not be easy. Ravens.
Carolina at Seattle (-10.5)
I like Seattle. Carolina has won five straight games but not one of the five were over teams of extreme present success. Last week, Carolina took advantage of quarterback inexperience and won. If Carson Palmer played in last week's Arizona game, I think Arizona would have won. A team of extreme in the present success is Seattle. In five of their last six wins they have held an opponent to six points or less. Defense is more about energy than execution and Seattle will have the energy advantage. Yes, history does say this will be close, but in the Week 8 game last year, Seattle self-imploded more than Carolina created the implosion. Final score was 13 -9 but could have been 23-9 easily. Seattle is 24-2 at home over the last three years. I say they make it 25 in a big way. Seahawks cover.
Dallas at Green Bay (-6)
There are two things the Dallas Cowboys do exceptionally well. First is winning time of possession. On average this year it's almost 34 minutes per game and if they can keep Aaron Rogers off the field a series or two, they can beat Green Bay. The others aspect is defensive takeaways. Thirty-one times last year they took the ball away from an opponent -- three against Detroit. It is a skill, not luck. But Green Bay does not give the ball away. Only 13 times this year have they expressed football generosity; the lowest in the NFL. The Cowboys' offensive line did not have a good game against Detroit's run blocking or pass blocking in stunts, fronts blitzes or recognition. I can't see it two games in a row. Dallas.
Indianapolis at Denver (-6)
Can Andrew Luck do it again? There is no other team in this year's NFL playoffs that is more quarterback perfect dependent than the Colts' with Andrew Luck? Against the Bengals, the Colts ran the ball nine times and passed the ball 41 times by the end of the third quarter of play. Yes, many were key read progressive check downs but there is no balance in the Colts offense. Cincinnati lost to Indianapolis because Andy Dalton is not elite and they were without their top tight end Jermaine Gresham and wide receiver AJ Green. Rex Burkhead was the surprise first quarter performer. The Broncos will not have to depend on a Rex Burkhead on their roster. Yes, Payton Manning will be his ever prepared best for this game but as a quarterback closer to 40 than 30, that physical rest means a more refreshed throwing motion too. Just like a baseball pitcher in rotation, quarterbacks need to regenerate their arm too. Bottom line for me is Denver has a better chance to win time-of-possession and keep Luck off the field than the Colts can and keep Manning off the field. Denver.