Rodgers misses practice with sprained knee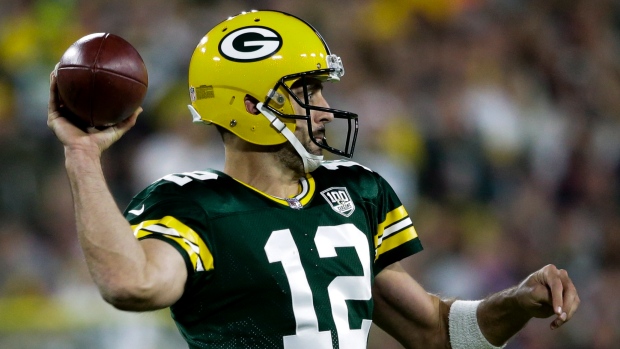 Aaron Rodgers said Wednesday he's dealing with a sprained knee that is getting better everyday. But the Green Bay Packers quarterback did not participate in the team's first practice of the week because he was instead getting treatment for the injury.
Rodgers, who said he didn't take any pain medications Sunday when he injured his knee and returned to lead the Packers past the Chicago Bears in Sunday Night Football, added his knee has been pretty sore the past three days.
No decision has been made on whether he'll play Sunday against the Minnesota Vikings, with head coach Mike McCarthy saying the team is dealing with Rodgers' injury on a day-by-day basis.
Rodgers galvanized the Packers in their win Sunday after returning from his injury, and finished the game 20-30 for 286 yards and three touchdowns to zero interceptions.