Roughriders' Campbell suspended two games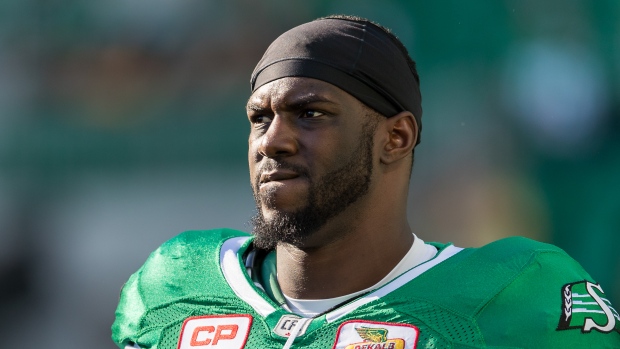 TORONTO — The CFL suspended offensive lineman Bruce Campbell of the Saskatchewan Roughriders for two games Tuesday after testing positive for a banned substance.
Campbell, an American, tested positive for Ibutamoren, which has anabolic benefits that promote an increase in lean body mass.
It's Campbell's first violation of the league's drug policy, thus resulting in the two-game suspension.
The six-foot-seven, 317-pound Campbell won't be able to play for two games this upcoming season but it will be up to the Riders to decide if he'll be able to participate in team activities.
But that's until Feb. 13 when Campbell is scheduled to become a CFL free agent. Whatever team Campbell signs with will face the prospect of starting the 2018 season without him in the lineup.
In a statement, Campbell said he won't appeal the league's ruling.
"First, I would like to apologize to the Saskatchewan Roughriders organization and my teammates for putting them in this position," he said. "I'd also like to apologize to Rider fans and fans across the league.
"I take full responsibility for my actions and ensure you it will not happen again. I accept the Canadian Football League decision and will not be appealing the two-game suspension."
Added Chris Jones, the Riders head coach/GM: "As an organization, we fully support the CFL and CFLPA policy to prevent the use of performance-enhancing drugs. We are disappointed to learn that a member of our team has committed a violation. We have spoken with Bruce and he has taken ownership of his decision and realizes the impact of this violation."