Roughriders' Collaros resumes practicing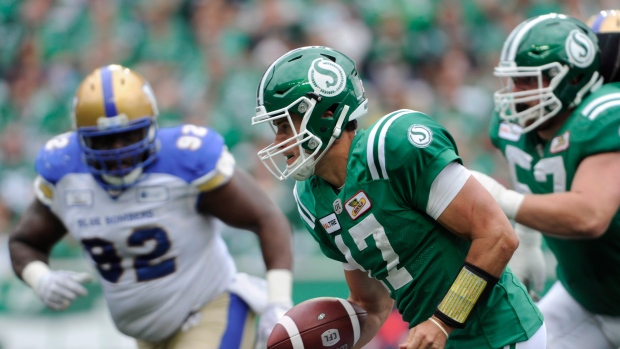 Saskatchewan Roughriders quarterback Zach Collaros, who suffered a head injury in the team's Banjo Bowl win over the Winnipeg Blue Bombers last Saturday, resumed practicing on Tuesday and took reps with the first-teamers, according to CTV Regina's Claire Hanna.
3DownNation reported on Monday that the quarterback had passed concussion protocol tests.
Collaros came up hurt after getting sacked in the fourth quarter of Saturday's game. The seventh-year veteran passed for 173 yards and an interception prior to exiting and being replaced by Brandon Bridge.
Collaros missed four games earlier this season with a head injury.
He has thrown for 1478 yards and five touchdowns along with five interceptions in his seven games with the Roughriders this season.